Value for Money in Social Housing eLearning Course
Overview
Our Value for Money e-learning course is aimed Social Housing providers in line with the Regulatory Framework requirements. It deals with understanding what value for money is, the framework and what employees and managers can do to make a difference.
Learning Objectives/Outcomes
Understand what value for money is
Be able to articulate what the 6 VfM Dimensions are
Understand the VfM framework
Know how you can make a difference to provide value for money
Target Audience
Business and corporate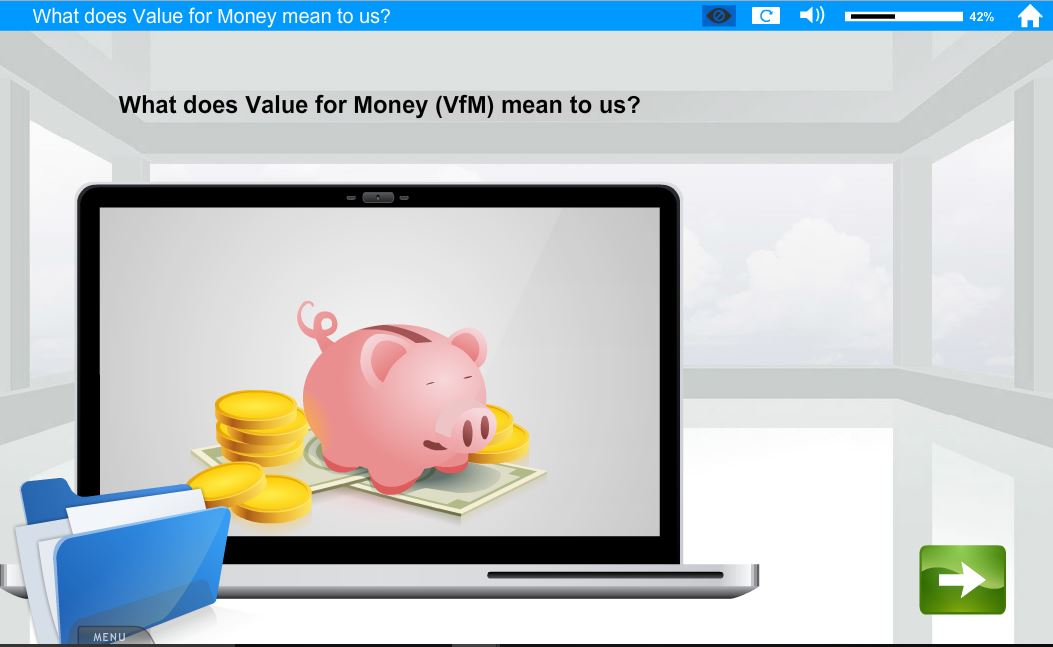 Language

UK

Date last updated

12/3/2018

Duration

25 Minutes

Suitable Devices

Audio is Required

Includes Video

Downloadable Resources

Completion Criteria

Pass final test
Visit all pages

Pass Mark

Course Technology

Languages

Available at an Additional Cost
English

Accreditation or Endorsements

Customisation Available

Available at an Additional Cost
This course has a minimum of 25 learner registrations for us to provide a quotation.