In todays post we're looking at Q3 updates coming to SkillStation!
SkillStation is even better!
We are always working hard to make SkillStation better. Earlier in the year we improved and updated the look and feel of SkillStation including the ability to align colours with your organisational branding.

This quarter we're proud to announce the addition of Learning Management and eLearning functionality.

Because SkillStation is incredibly feature rich and adaptable, we have created a short 2-minute video to introduce you to the key functions and benefits of our amazing competency management system!
New SCORM eLearning/LMS Module
SCORM (Shareable Content Object Resource Model) is an eLearning standard that defines how eLearning content should function, and capabilities that it may include.
For example:
To track a learner's progress through an online training course
To allow the learner to resume from where they left, if they did not finish the course
To assess the learner from within the online training course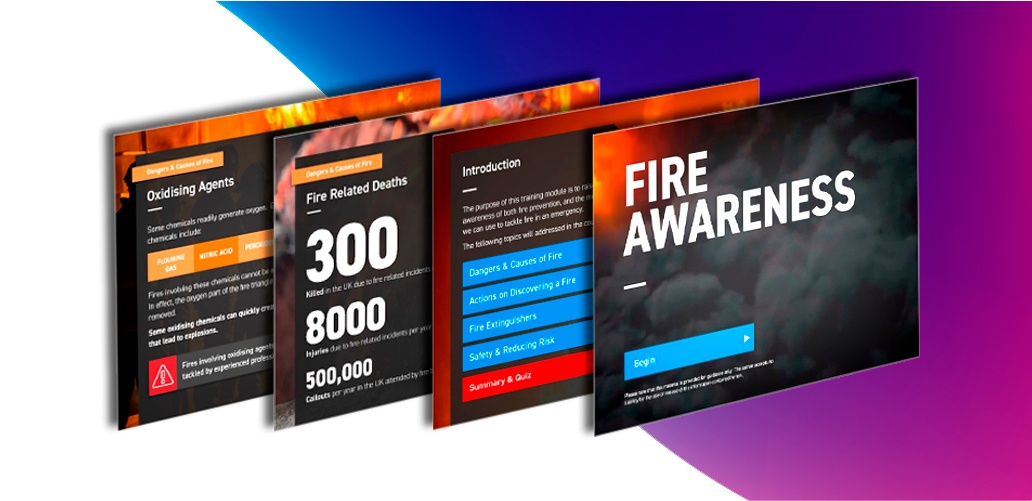 Benefits of SCORM eLearning
Purchase off-the-shelf eLearning content and deploy via SkillStation
Deploy eLearning courses to specific (or all) learners using SkillStation reference material
Avoid the prohibitive costs of LMS hosting/subscriptions
Have all your training, learning, assessment & competency data in one place
Track learner progress & success, and configure SkillStation to automatically update competency levels as people finish their online courses
Create your own in-house eLearning courses and deploy via SkillStation (requires a third-party authoring tool)
Work with Think Eleven's illustration team to create bespoke eLearning courses (e.g. photographs of your own site/people, and your own narrative)
Combine eLearning with offline training/assessment using any combination of SkillStation's assessment components (e.g. eLearning course plus a practical assessment)
Sourcing & Creating eLearning Content
We are in the process of finalising partnerships with eLearning content suppliers, and will be able to provide you with access to an online library of over 2,000 courses covering the following subject areas:
Covid-19 Safety & Protection
Business Skills
Compliance
Health & Safety
Plus, many more!
If you already have your own eLearning content authoring team, then you'll be able to upload/link your in-house content to skills, training and competency within SkillStation.
We Can help!
If you don't have in-house content authoring capability then we can design and create bespoke content for you.

Let us know what you require, and we'll work with you to design and create fit for purpose and impactful learning that meets all your requirements.
Meet us at People Power 2020
Think Eleven are exhibiting and speaking at the People Power 2020 event scheduled for the 18th Sep along with a number of other high profile speakers and subject matter experts.

The event is now moving from a conventional face-to-face event to a virtual conference and will allow you to meet the exhibitors, arrange 1-2-1s with the speakers, access presentation recordings and seminar handouts etc.

Moving the event online takes it from a regional event with 300 delegates to a national and international event. We hope you're able to join us.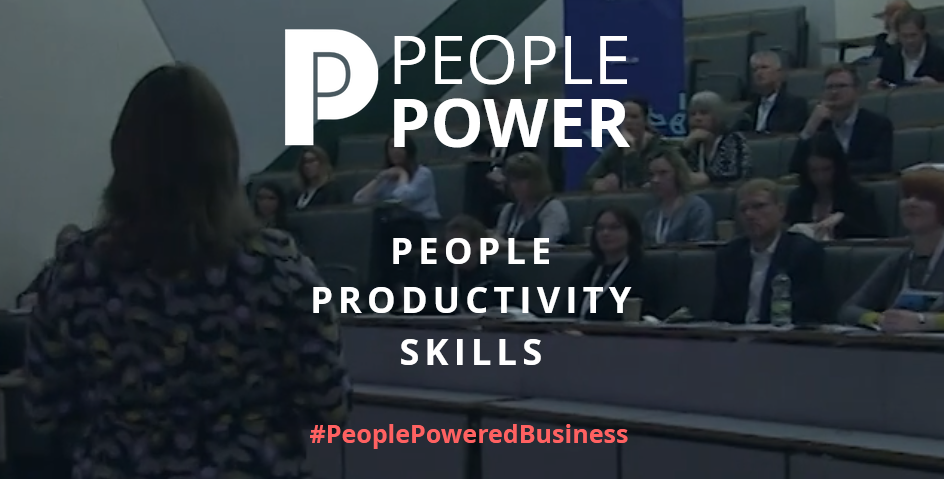 New to SkillStation?
Here's a quick overview of the benefits and value our innovative online solution can deliver to any organisation regardless of size, sector or location:
Benefits include:
Learning, training, skills and competency data at your fingertips from any connected device
Streamline and optimise your learning & development processes saving you time
Quickly identify and address gaps in capability by individual, function, department, site, division or enterprise
Identify optimum solutions to close training and skills gaps
Email notification of re-training and re-certification dates 90, 60 and 30-days in advance
Detailed and user-friendly reporting
Empower line-managers and employees to take ownership of their team and personal development
Helping you take control and optimise your most important resource… your PEOPLE.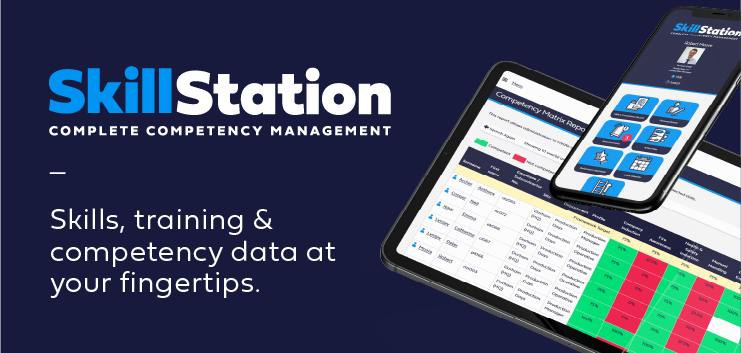 Most organisations are moving to a competency based system - are you?
We're always on hand to answer any questions or to have a conversation about competency frameworks and optimising your greatest assest - your people.