Action Plan
Easily and effectively identify, plan, agree and close proficiency gaps.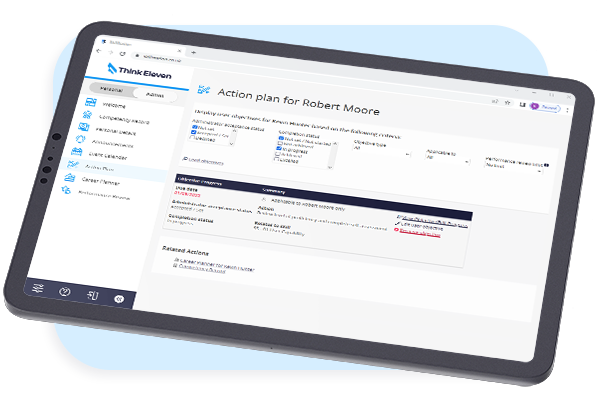 Clearly define objectives and effectively close skill gaps
This optional add-on module provides the functionality to define actions that people must take to close competency gaps or complete tasks. It functions as a self-development to-do list, where actions can be defined by either the person or their manager, then monitored until completion.
Action plan items can be linked to skills, or can exist independently from the current competency framework (e.g. indicating a requirement to expand the scope of your framework). Actions can also be classified as:
Training requests
Actions
Objectives