Competency Frameworks
Elevate your organisation beyond compliance and box ticking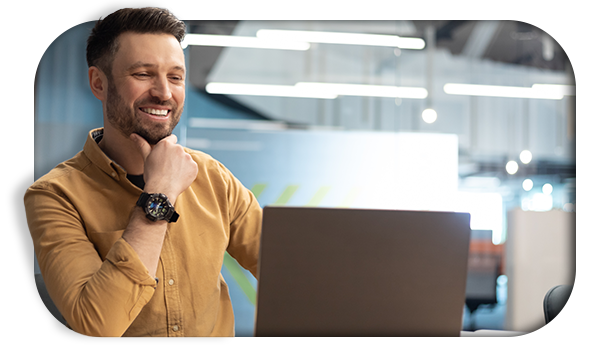 What are Competency Frameworks?
Competency frameworks are used to define the scope of knowledge, skills, behaviours and values for an entire organisation's roles / functions. Many organisations are now starting to develop and introduce competency frameworks and move away from conventional records of training and skills matrices.
What scope should a competency framework cover?
The scope of a competency framework should cover:
Generic Competencies

The training, skills, knowledge and complicance requirements which affect all employees regardless of function or position, e.g. company induction

QSHE Competencies

The quality, safety, health and environmental skills and knowledge affecting all employees.

Technical Competencies

Skills and knowledge related to each role across the organisation.

Leadership Competencies

The skills, knowledge and qualities of a good leader.

Management Competencies

The skills, knowledge and qualities of a good manager.

Behaviour Competencies

The type of behaviour you expect all employees to model and mirror.

Values Competencies

The type of values you expect all employees to model and mirror.
Success is achieved from much more than technical skills - people who align with your behaviours and values will go the extra mile to deliver amazing results.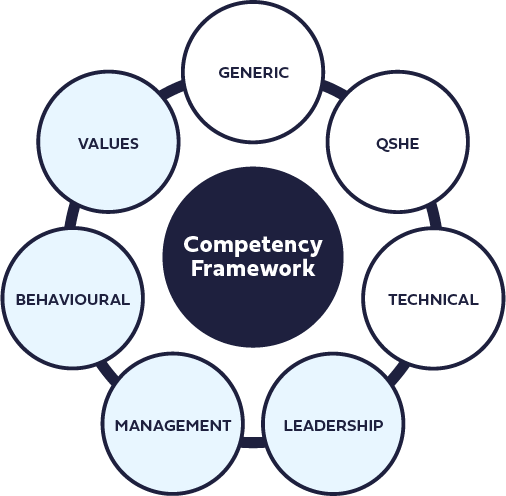 A well-defined competency framework can be transformational, and take your organisation beyond compliance and box ticking. When defined and executed well, a good competency framework will help ensure you have:
Trained and competent employees
The right people deployed in the right roles with the right knowledge, skills and competencies
People with both the skills and will (behaviours and values) aligned with organisational culture
The ability to define what good looks like i.e. the minimum standard for each role/function
The ability to objectively identify and develop talent
The ability to carry out effective and evidence-based succession planning
An optimised workforce delivering amazing results
We have supported numerous organisations across a diverse range of sectors. We have helped to review, develop and implement competency frameworks from small organisations to large multinationals. We can advise and facilitate your journey, and in doing so share best practice.
Your journey towards a fit-for-purpose competency framework will be accelerated, resulting in a valuable business tool and process to manage and retain your talent.
SkillStation supports the mapping of your competency framework into a functional online system, allowing your competency framework and people to be managed and monitored with ease. Employees can access their own skills and competency record, while their line-managers can review the capability of their team. Job roles are configured with a profile of training, skills and targets, and people are allocated to their current role and competencies. SkillStation provides a user-friendly and agile solution to review and manage your talent based on accurate and up to date information.