Comprehensive talent & competency dashboards
Your customisable dashboard provides a high-level overview of key talent and competency metrics. For example:
Assessments requiring moderation
Average competency levels
Pending retraining and re-assessments
Login and user engagement
Dashboard widgets provide quick access to underlying reports delivering training & competency information tailored to your requirements.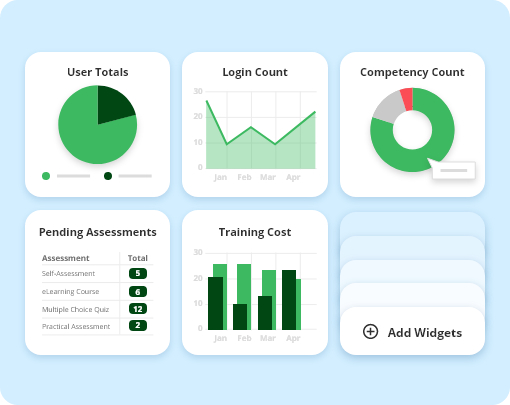 Talent & competency reports
Powerful and user-friendly reporting allowing localised ownership and accountability.
Super users can report on any aspect of the talent and competency framework, while localised managers' report on people/skills within their remit. This enables teams to be self-sufficient, while providing high-level reports to pass audits with confidence.