An Introduction to Section 20 eLearning Course
Overview
The e-learning sets out what your duties are as a social landlord under the Section 20 legislation. It uses case studies to illustrate the financial impact of failing to comply.
Learning Objectives/Outcomes
What is Section 20 and why is it so important?
What could happen if we get this wrong?
What does Section 20 contain?
Target Audience
Business and corporate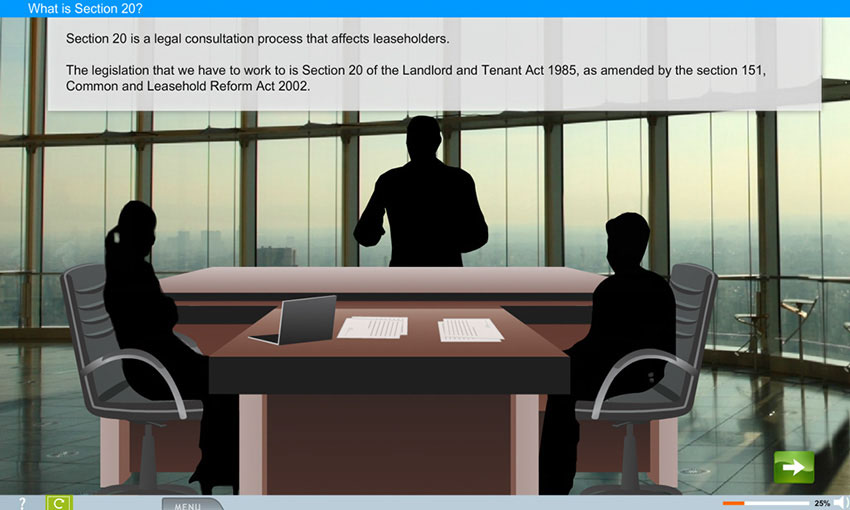 Language

UK

Date last updated

12/3/2018

Duration

40 Minutes

Suitable Devices

Audio is Required

Includes Video

Downloadable Resources

Completion Criteria

Pass final test
Visit all pages

Pass Mark

Course Technology

Languages

Available at an Additional Cost
English

Accreditation or Endorsements

Customisation Available

Available at an Additional Cost
This course has a minimum of 25 learner registrations for us to provide a quotation.