Tenancy Management eLearning Course
Overview
This learning session is aimed at all front line Housing staff who manage tenancies. The course contains information about the types of tenancies, agreements and how to enforce them.
Learning Objectives/Outcomes
What is Tenancy Management?
Allocation of Housing
Types of tenancies
Tenancy Agreements
Rents and rent arrears
Enforcing tenancy agreements and conditions
Target Audience
Business and corporate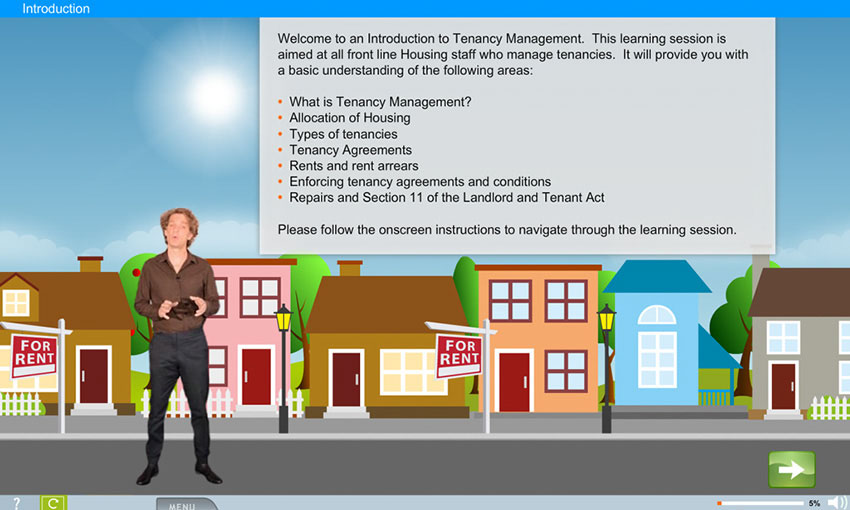 Language

UK

Date last updated

12/3/2018

Duration

40 Minutes

Suitable Devices

Audio is Required

Includes Video

Downloadable Resources

Completion Criteria

Pass final test
Visit all pages

Pass Mark

Course Technology

Languages

Available at an Additional Cost
English

Accreditation or Endorsements

Customisation Available

Available at an Additional Cost
This course has a minimum of 25 learner registrations for us to provide a quotation.